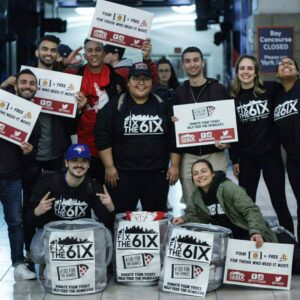 3 Reasons You Should Volunteer with Fix the 6ix

March 13 2018
Anthony Latina
Are you looking for something to do this reading week or March break? Come stag or with a group of friends and make your way to the Air Canada Centre with the Fix the 6ix team to help feed the homeless! Fix the 6ix (trusteed by West Neighborhood House) is a grassroots organization addressing the growing issue that is poverty in Toronto. They are currently looking for committed volunteers to help support Toronto's homeless community in various capacities. If you are looking to be more charitable in your life, give back to one of the greatest and diverse cities in the world, and inadvertently enhance your resume in an ever so crowded employment market, look no further than Fix the 6ix. Here are the top three reasons why you should volunteer with Fix the 6ix: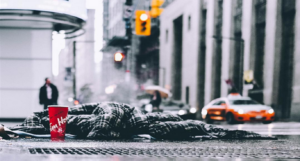 1.Toronto is freaking cold!
Recently, temperatures in the city have reached historical lows. This has led to an increasing concern over the homeless shelter availability in Toronto. Due to extremely cold weather conditions, the city's homeless shelter system has been under an unprecedented amount of pressure and scrutiny. The Fixthe6ix vision is to alleviate internal pressure on Toronto homeless shelters by subsidizing programming. This is achieved in a ReGiftCard program which donates new and partially used gift cards to homeless shelters in the Toronto area. According to data released from Toronto Public Health (TPH), close to 100 homeless people died in Toronto in 2017. That number is unacceptable in any city, let alone one as affluent as Toronto. Winter is here and as the temperature continues to drop, one can only imagine the toll that these unbearable weather conditions will have on the homeless community.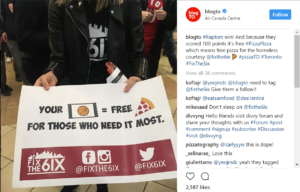 #100fortheHomies
The #100fortheHomies initiative has supplied upwards of 19 homeless shelters with goods and pizza vouchers. The campaign feeds the homeless by donating free pizza vouchers after every home Raptors 100+ point regular season win or every Playoff Win. The vouchers are collected by volunteers (could be you) at Raptors games and are later counted and organized before being donated to homeless shelters. Since this program launched in 2016, they have collected and donated over 15,000 tickets to shelters in Toronto! Although 15,000 tickets represent a lot of pizza, Torontonians still go to bed hungry every night. Having more hands to collect tickets can help rectify the increasing issue of hunger and poverty. Help their cause by sharing #100fortheHomies, donating your tickets after a win, or volunteering to collect tickets stubs.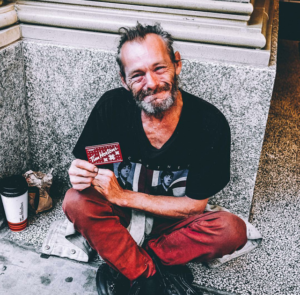 3.Charity is Therapy
We don't live in a perfect world. Today, people are becoming increasingly egoistic. Sometimes we neglect to realize how fortunate we are to have a roof over our heads, a full stomach, and a bed to sleep in every night. Our busy lives are filled with "first world problems" which produce acute stress or micro-issues that can cloud our perspective. Charitable gestures are the ultimate exercises of humility and can inadvertently act as a kind of therapy. Being able to selflessly feed a stranger that is struggling to maintain the necessities of daily living on a regular basis can help not only the homeless community, but enhance the lives of the volunteers as well. Acts of compassion make a REAL impact on those in need and can provide YOUR everyday life with more meaning. Ultimately, being a part of the Fixthe6ix team will help offer visibility and inspire a new understanding of the homeless community in Toronto. Surrounding yourself with like-minded individuals that are attempting to make a difference in the city they know and love is a valued experience.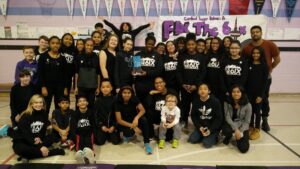 Joining the Fixthe6ix team can serve as a facilitator to bring together people from all walks of life. It can be a place where you learn something new about a friend, a stranger, or about yourself. The theme here is equity, inclusion, and social cohesion, which brings people from different backgrounds together who strive to serve their community. Join today, and help be the change you wish to see in the world.
Fill out this form to be a part of the #100fortheHomies initiative: https://docs.google.com/forms/d/1-qVB04WGBTNAyQggXjinCYDOkKmZCFZ6QYkrBq_s3AM/viewform?edit_requested=true
If you're interested in joining the Fix thee 6ix team, visit their website and sign up for their newsletter to receive updates for when positions become available.
TAGS: #Fixthe6ix #Humanizethehomeless #100fortheHomies #WestNeighbourhoodHouse #Toronto