10% to 19% of gift card balances remain unredeemed — and around 6% of gift cards are never even used.
Fix the 6ix is the only organization in Toronto that collects new and partially used gift cards to redistribute or buy items for those in need.  Since its inception in 2016, more than $8000 worth of cards has been used to support shelters and those experiencing homelessness including:
purchasing clothing and hygiene items for Sistering 24 hour women's drop in, 
purchasing Cineplex movie tickets for Eva's Place Homeless Youth Shelter, 
purchasing grocery and pharmacy cards to Kennedy House to support their youth work, 
purchasing coats and underwear for clients of The Meeting Place
distributing food and beverage gift cards to individuals on the street. 
Even cards for luxury retailers can be sold to raise funds to support Fix the 6ix's work!
Before COVID-19, Fix the 6ix collected gift cards via donation boxes in local community coffee shops and businesses. Learn how you can donate your cards during lockdown.
Still have questions? Check our FAQs.
Thanks to Jonathan Fiorentino and Segal LLP who invited our team in to learn more about our programs and how they could help. Segal raised nearly $2500 and more than $400 in gift cards which will help us purchase needed items for shelters such as coats, underwear, and hygiene items.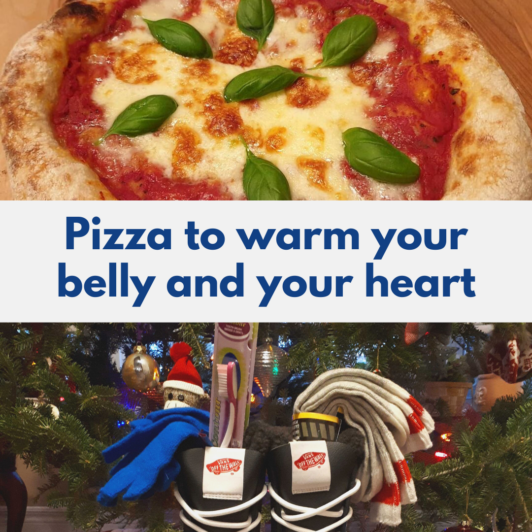 Thank you to S.O.Batch Pizza! They donated $6 from every PAIR of S.O. Batch Neapolitan Pizzas sold from their two GTA pop ups in December. Their $100 donation will enable Fix the 6ix to purchase items like warm clothing and hygiene products for people experiencing homelessness in Toronto.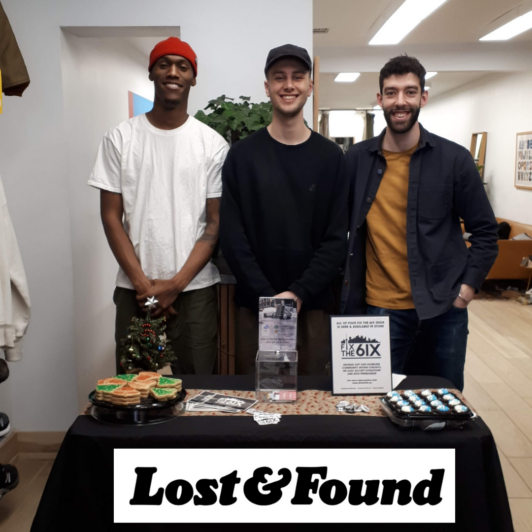 Thanks to Lost and Found for being our exclusive retailer of Fix the 6ix clothing and swag!
West Neighbourhood House is working hard to relocate the folks living under the Gardiner Expressway. It is important to provide hotels and housing to this community so physical distancing is possible. To support this relocation Fix the 6ix sent over $130 in grocery gift cards, and basics like socks, underwear, soap and toothbrushes to make the transition easier.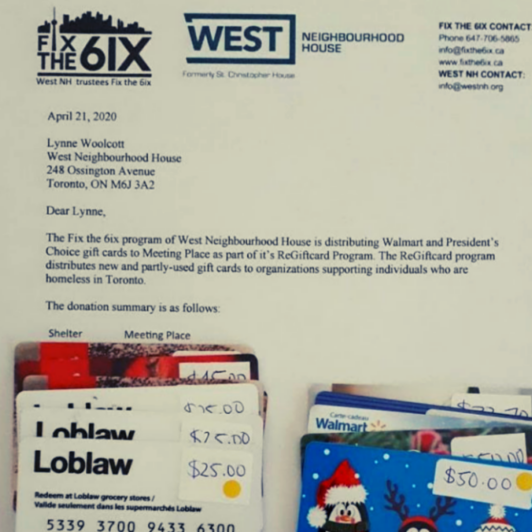 More mail outs! West Neighbourhood House received a whopping $450 in Loblaws and Walmart gift cards this week! These gift cards will support their programming for individuals experiencing homelessness in downtown Toronto. Thank you Toronto for kindly donating your gift cards to this cause.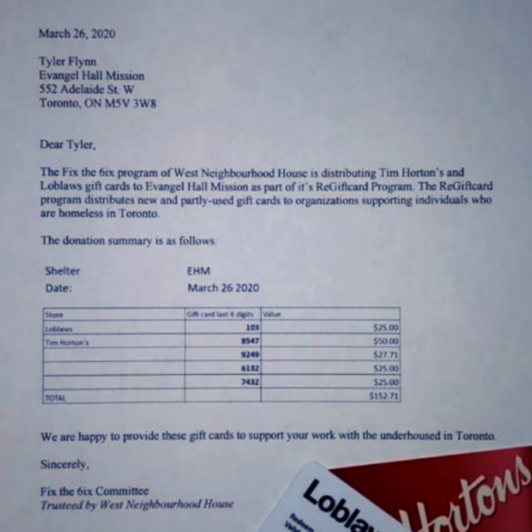 Evangel Hall Mission's wish list this month included Tim's cards to support their snack programs and street outreach, and Loblaws gift cards for when they are short on supplies.
Our friends at The Meeting Place requested $150 in Visa and MasterCard gift cards, and $10 to Home Hardware to support their increased cleaning efforts during COVID-19.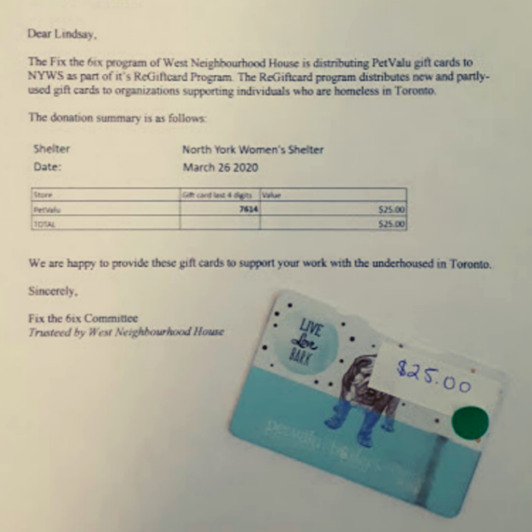 North York Women's Shelter is a new shelter and we are very glad to welcome them to the neighbourhood! This shelter is pet-friendly and their wishlist is exclusively pet supplies! We were happy to supply them with a PetValu gift card to support their work.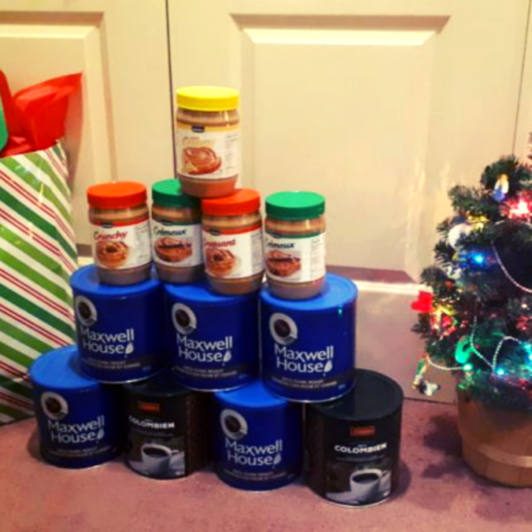 The fourth annual 6ix Days of Holidays was a great success. We were able to donate six gift baskets full of wishlist items to the following shelters and community service agencies: The Good Shepherd, Davenport-Perth CHC, Sistering, The Meeting Place, Eva's Place, and Wigwamen.
This is our first donation to St. Simon's, and we hope to be back soon! St. Simon's wish list included plain coffee mugs, men's sweat pants, socks & underwear and shampoo & conditioner.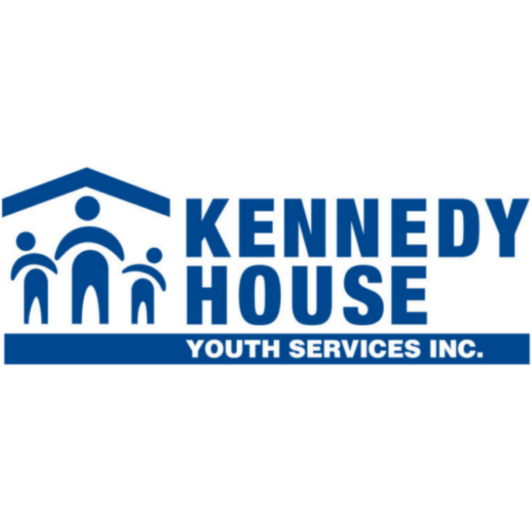 In August 2019 Fix the 6ix donated items on the Kennedy House summer wish list! This donation included flip-flops, reusable water bottles, deodorant and umbrellas!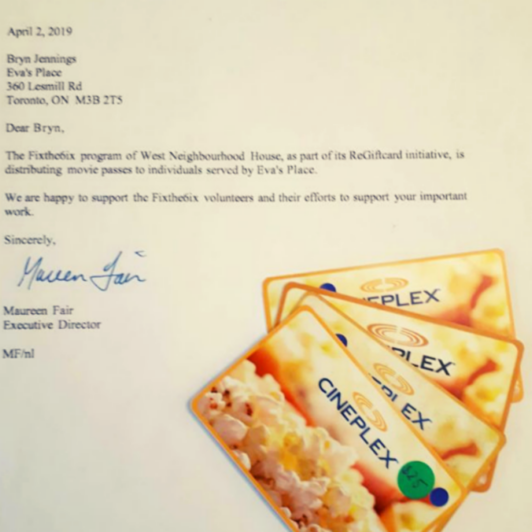 Back to the movies for Eva's Youth! We are so thankful for the Cineplex gift card donations we receive. These gift cards were used to purchase 6 movie tickets for a Tuesday matinee for the youth to see Pet Cemetary together!
In April 2019 Kennedy House \youth shelter received $225 in donated Starbucks gift cards! Kennedy House youth shelter is a 40 bed shelter that also provides social services for youth in East York. These gift cards will be distributed as prizes, or birthday gifts!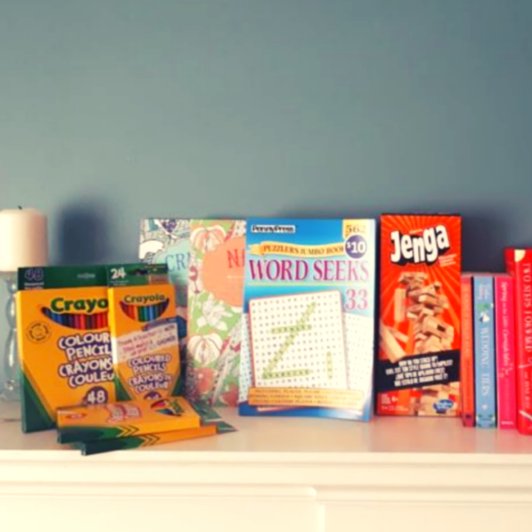 In April 2019 we used over $150 in Chapters gift cards to purchase a few items on Sistering's wish list! Sistering is a 24 hour drop-in centre for vulnerable women who do not have access to shelter. Sistering was looking for items for their drop-in programming, which included crossword puzzles, adult coloring books, board games, novels and notebooks.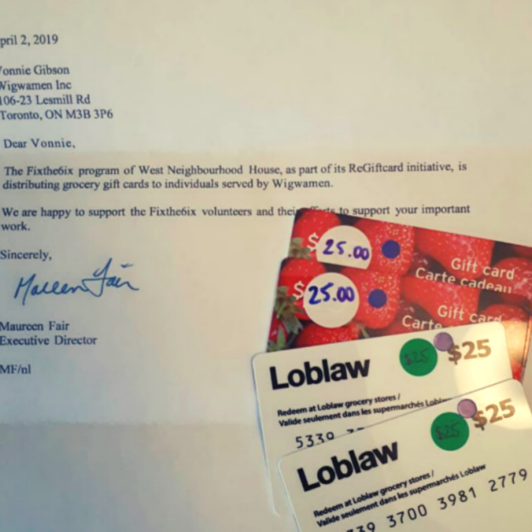 Wigwamen Inc. is a non-profit that serves the indigenous community of Toronto. Wigwamen provides street outreach services, as well as supportive housing! These grocery store gift cards ($200 total) will go to individuals who were recently housed by Wigwamen to help make ends meet. April 2019.
In January 2019 we donated six movie passes for the youth at Eva's to see Bumblebee. These passes were generously donated by Shane Jackpaul, a Fix the 6ix committee member!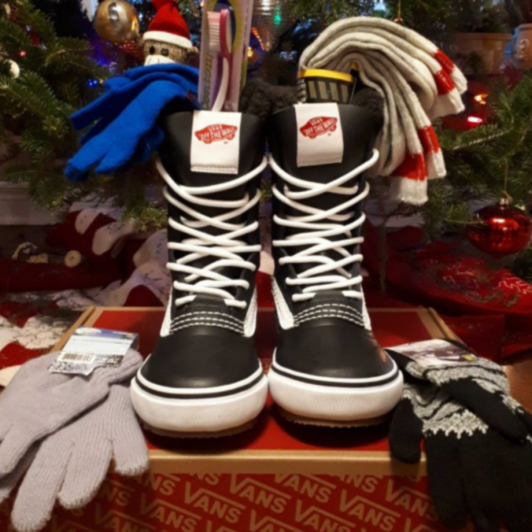 For the 2018 holiday season we carried out our 3rd annual 6ix Days of Holidays project. For this special project we donate to six different homeless shelters/service centres in Toronto. We purchased and donated items from these shelter's respective Christmas wish lists which ranged from baby diapers to board games. This year our shelter recipients were: The Meeting Place, Wigwamen, Christie Refugee Centre, Davenport-Perth Community Health Centre, Kennedy Youth Shelter, Warden Woods Community Centre.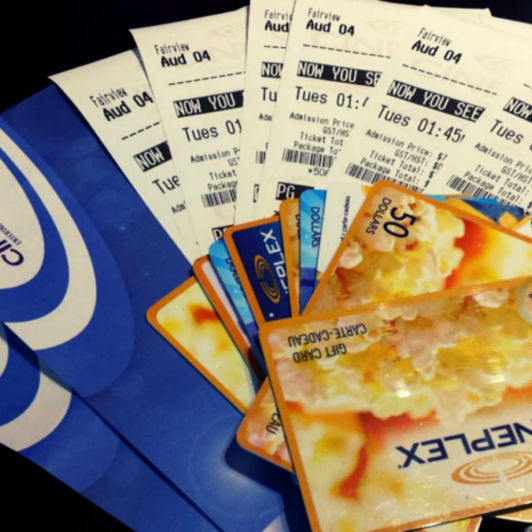 In November 2018 we were very happy to provide 6 tickets for the youth at Eva's Place to enjoy a trip to the movies to see Bohemian Rhapsody! We are always thankful for donations of new and partly-used Cineplex gift cards that make these movie outings possible.
In October 2018 Fix the 6ix used Chapters gift cards to purchase and donate 8 books for the library at Horizons for Youth, as well as a gift set of new mugs. We were also very pleased to include $125 in Loblaws gift cards in this donation!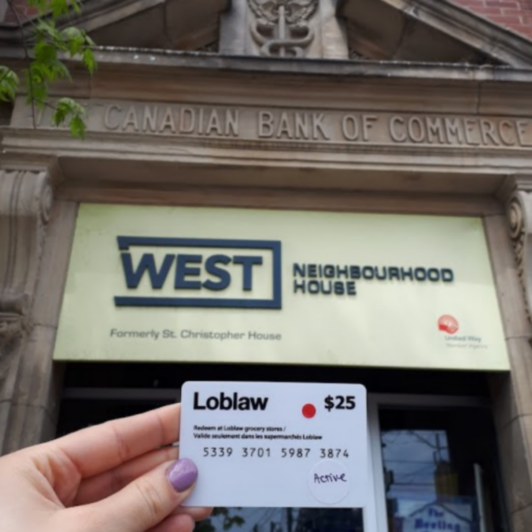 During the month of May 2018 Fix the 6ix was proud to provide $200 in Loblaws gift cards to both The Meeting Place and Sistering. We were thrilled to receive these gift card donations from the community and be able to put them to such important use supporting homeless services in the city of Toronto.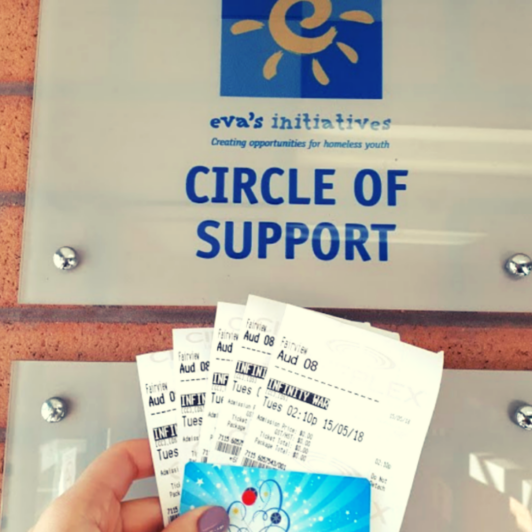 On May 15th 2018 Fix the 6ix sent the youth of Eva's Place to the movies! Thanks to Cineplex gift card donations from our community, we were able to purchase 5 tickets for an afternoon movie.
On March 27th 2018 Fix the 6ix sent the youth of Eva's Place to the movies! Thanks to Cineplex gift card donations from our community, we were able to purchase 6 tickets for an afternoon movie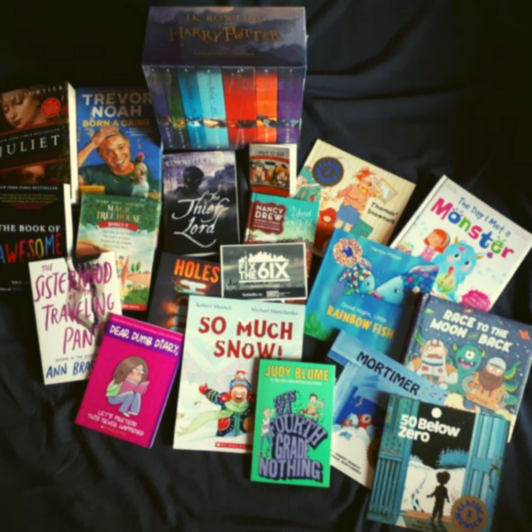 Thanks to your donations of party-used Chapters gift cards, our ReGiftcard commitee is donating this bundle of books to Juliette's Place shelter for women and children in Scarborough! These books will go into the shelter library and be given as gifts to the children. March 20th 2018.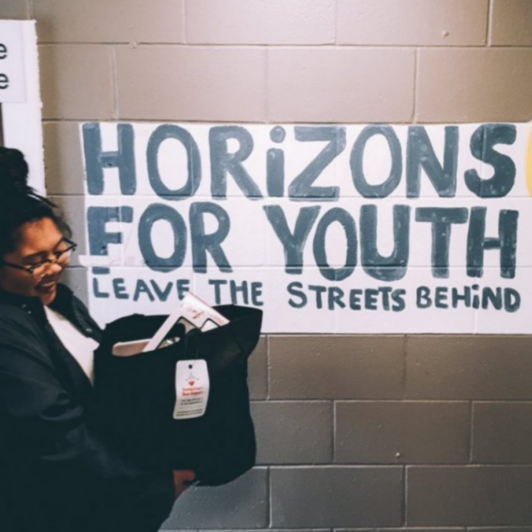 On February 24th 2018 Fix the 6ix delivered a bundle of kitchen supplies to Horizons for Youth shelter! Kitchen supplies including cutlery, dish soap, baking trays, oven-mitts and kitchen utensils were all purchased with donated Canadian Tire gift cards. A donated $50 grocery store gift card was also included in this donation!
On February 13th 2018 Fix the 6ix purchased seven Cineplex movie tickets with ReGiftcard donations to treat the youth at Eva's Place to an afternoon at the movies! Thank you, Toronto for your partly-used Cineplex gift card donations that make these special outings possible.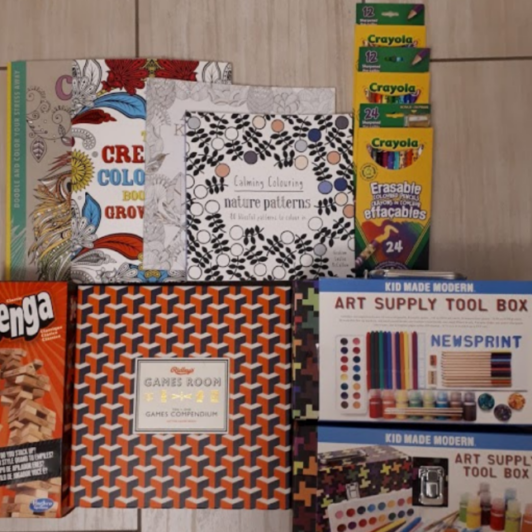 On January 16th 2018 the ReGiftcard program donated these supplies to Sistering 24 hour drop-in centre for their Arts and Recreation programming. All items donated were purchased with partly-used Chapters & Indigo gift cards! Thank you Toronto for your gift card donations that make this program possible.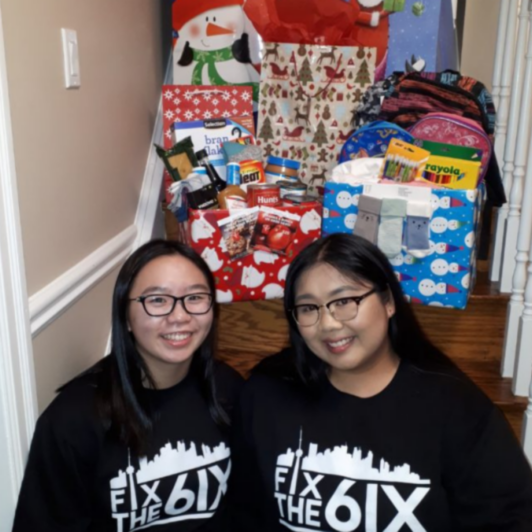 In the days leading to Christmas, our team was hard at work for the 6ix Days of Holidays project. We purchased items off wishlists for 6 different shelters using ReGiftcards! The purpose of this project is to show that the needs of homeless shelters in Toronto are diverse, and that homelessness is not a crisis centered just downtown. The shelters served in this project are in Scarborough, North York, York and downtown Toronto.
On Tuesday June 20th Fix the 6ix sent 5 youth from Eva's Place Youth Shelter in North York to the movies! Thank you Toronto, for your donations of partly-used Cineplex gift cards that make these outings possible.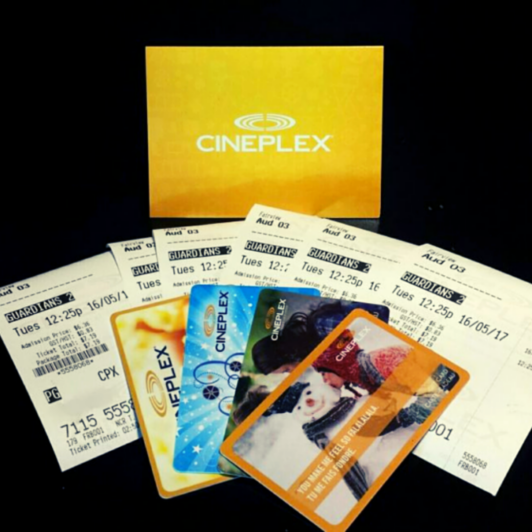 On Tuesday May 16th 2017 Fix the 6ix sent 5 youth from Eva's Place Youth Shelter in North York to the movies! Thank you for your donations of partly-used Cineplex gift cards that make these trips possible! To help us continue providing these trips, mail or drop off any left over gift cards you'd like to donate to West Neighbourhood House at 248 Ossington Avenue (at Dundas) in Toronto!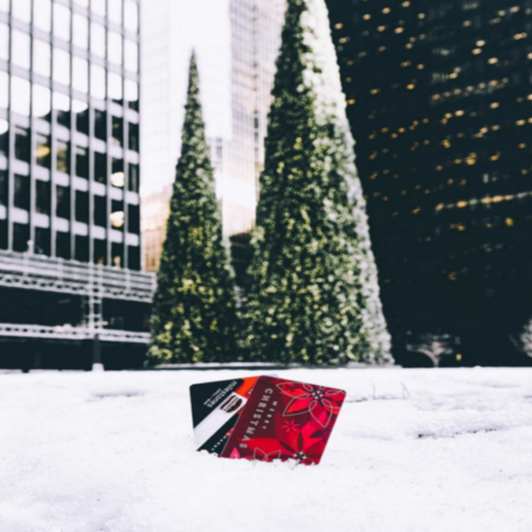 6ix Days of Christmas was our Christmas giving project. For the 6 days leading up to Christmas, we shared our support from our ReGiftcard program at different shelters in each borough of the 6ix. The intention of this project was to illustrate that poverty and homelessness is felt across the city, not just in the downtown core. Please view the complete album here to see the shelter recipients and gift baskets assembled.
Using donated Walmart gift cards, Fix the 6ix purchased and donated needed toiletries to Mary's Home emergency women's shelter in Toronto. Our Ryerson project lead was inspired to support this particular shelter after learning about it through her Homelessness Studies course.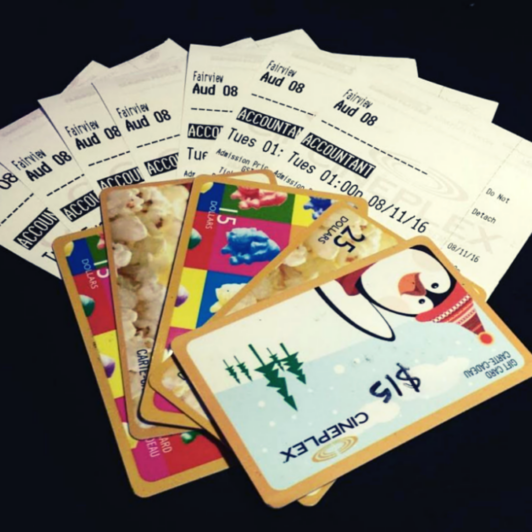 Thanks to donations of new and partly-used Cineplex gift cards, Fix the 6ix sent the Youth at Eva's Place to enjoy a Tuesday afternoon movie. This was the fourth trip provided to Eva's Place Youth this year, we look forward to continuing this regularly.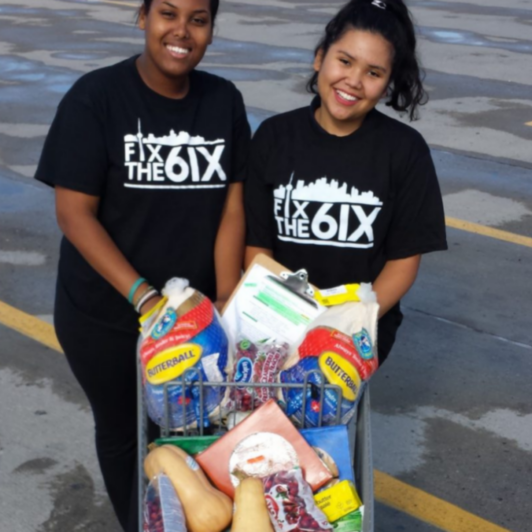 Your donated gift cards fill tummies. We are proud to provide Juliette's Place with their Thanksgiving groceries for a special dinner. $187.12 in donated gift cards purchased a Thanksgiving meal for 13 women and their 25 children.
Hoping these goodies can brighten the day for the youth at Horizons For Youth! A little goes a long way to help youth achieve personal responsibility, make positive life choices, and become empowered for their future. October 11 2017.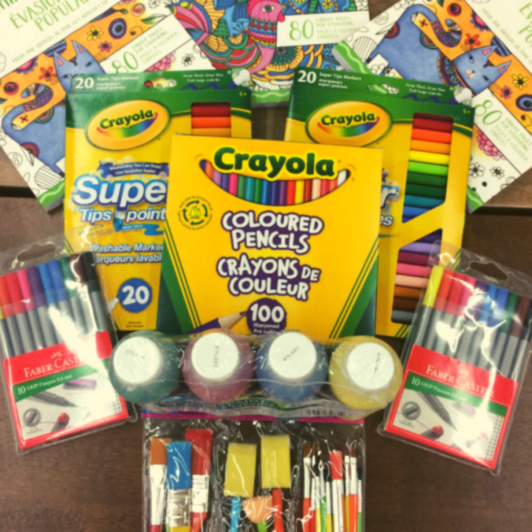 The ReGiftcard program donated art supplies to Sistering for their drop-in women's art program. We hope that these supplies will help facilitate creativity and relaxation! August 13 2017.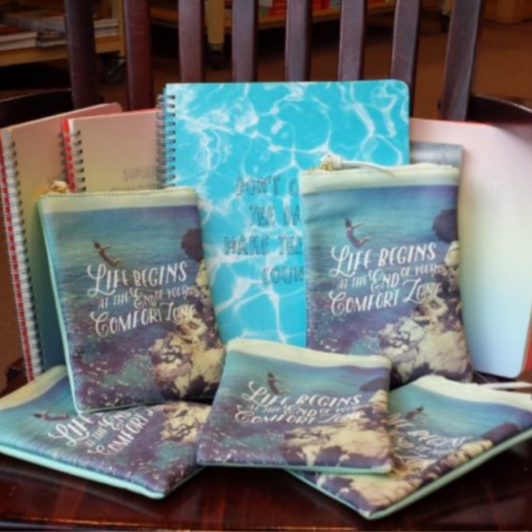 On Wednesday June 28th Fix the 6ix donated notebooks and pencil cases to Sistering 24 Hour women's drop-in shelter. Sistering uses notebooks and pencil cases for their drop-in arts programming, as well as prizes for special programming like bingo days. All donated goods were purchased with partly-used Chapters gift cards!