Our mission at Fix the 6ix is to Humanize Homelessness. Each week the name, story, and photo of a ReGiftcard recipient is shared on our instagram with the hopes of reframing the narratives around poverty in Toronto. Fix the 6ix is working to inspire a new understanding of the homeless community to help the city remember that individuals experiencing homelessness have names, stories and passions just like everybody else. Fix the 6ix hopes to cultivate an understanding that we all belong equally to this city we call home.
This is where we'd like to share the stories of where your gift card donations have gone. Please visit our instagram page @fixthe6ix for weekly updates on gift card recipients.
Peter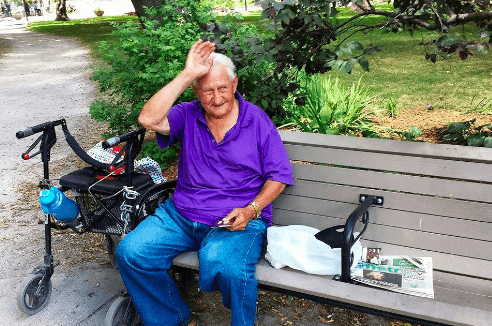 Peter is 89 years old. He loves spending his days in the park of Metropolitan United Church feeding the pigeons. Peter fought for Bulgaria in World War II in 1946, and worked for 44 years as a carpenter building houses when he came to Toronto. He's been recovering from an operation since last September for his broken leg.
What is your favourite part of Toronto?

All the houses I helped build.
What is your least favourite part of Toronto?
Nothing. This is the number one city in the number one country in the world. Trust me, I spent a lot of time travelling Europe on my way here.
Peter received a new, donated $10 gift card to Tim Horton's
Steven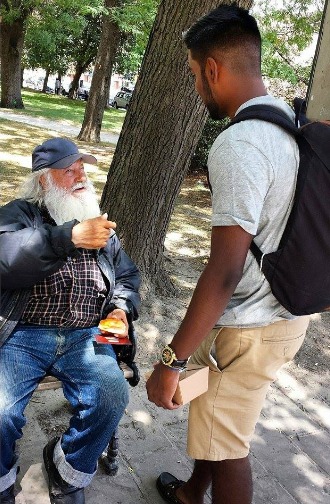 This is Steven. He is a proud Greek Canadian, and just turned 80 years old. He has been living in Toronto since 1955 when he started working in a restaurant. Steven has been visiting St. Michael's hospital every week for the past year after an accident  he had in a snow storm last winter, and wants to thank Nurse Gloria for taking such good care of him every time he comes by.
"Toronto used to be small, it used to be good. We used to say good morning to each other, that doesn't happen anymore."
Steven received a new, donated $10.00 Tim Horton's gift card
Riley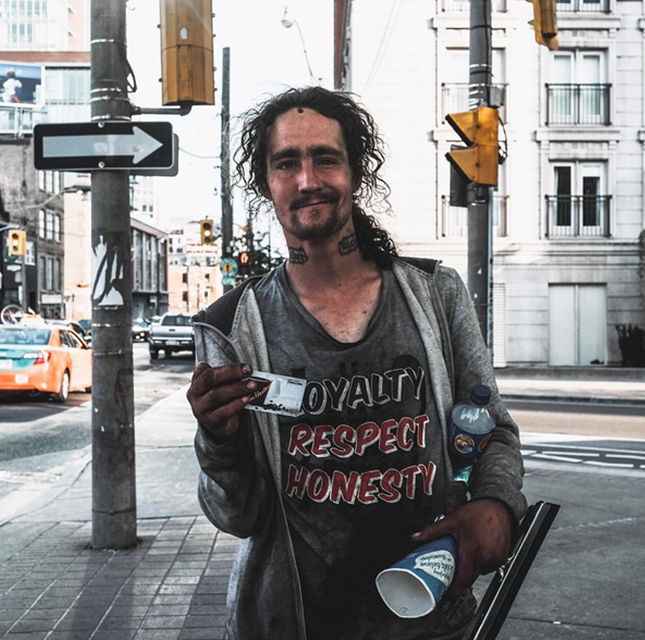 "My favourite part of Toronto is down by the waters. I love being by the docks at Harbourfront because it's very calming and everyone is always happy there. Personally, I just want to make everybody smile at least once a day."
Riley received a new, donated $5.00 Tim Horton's gift card