Gift Card Donations
Mail-in and Drop Off: West Neighbourhood House
Fix the 6ix is part of West Neighbourhood House. Gift cards can be mailed to us, or dropped off at:
West Neighbourhood House
248 Ossington Avenue
Toronto, Ontario
M6J 3A2
2019 ReGiftcard Donation Stations
Thank you to our community partners for hosting ReGiftcard Donation Stations! Gift card donations can be dropped off at these Toronto businesses:

Trilogy Physiotherapy
366 Adelaide Street East
Unit 101
Toronto, ON
M5A 3X9

Lost & Found (clothing store)
44 Ossington Ave
Toronto, ON
M6J 2Y7
Jimmy's Coffee – all 8 locations!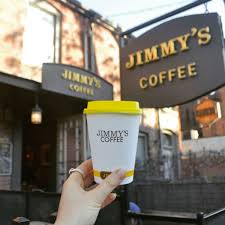 King West
100 Portland Street
Toronto, ON
107 Portland Street
Toronto ON
Kensington Market
191 Baldwin Street
Toronto, ON
University Health Network
84 Gerrard Street West
Toronto, ON
166 McCaul Street
Toronto, ON
Queen West
15 Ossington Avenue
Toronto, ON
735 Queen Street West
Toronto, ON
Etobicoke
380 Royal York Road
Toronto, ON
Pick-up
If you currently have gift card donations that you would like to contribute to Fix the 6ix and there is no drop off location available, let us know so we can coordinate a donation pick up.
Financial Donations
Fix the 6ix is a part of West Neighbourhood House, a registered charity. If you wish to make a financial donation to support the Fix the 6ix program, please do so through the West Neighbourhood House donation page.