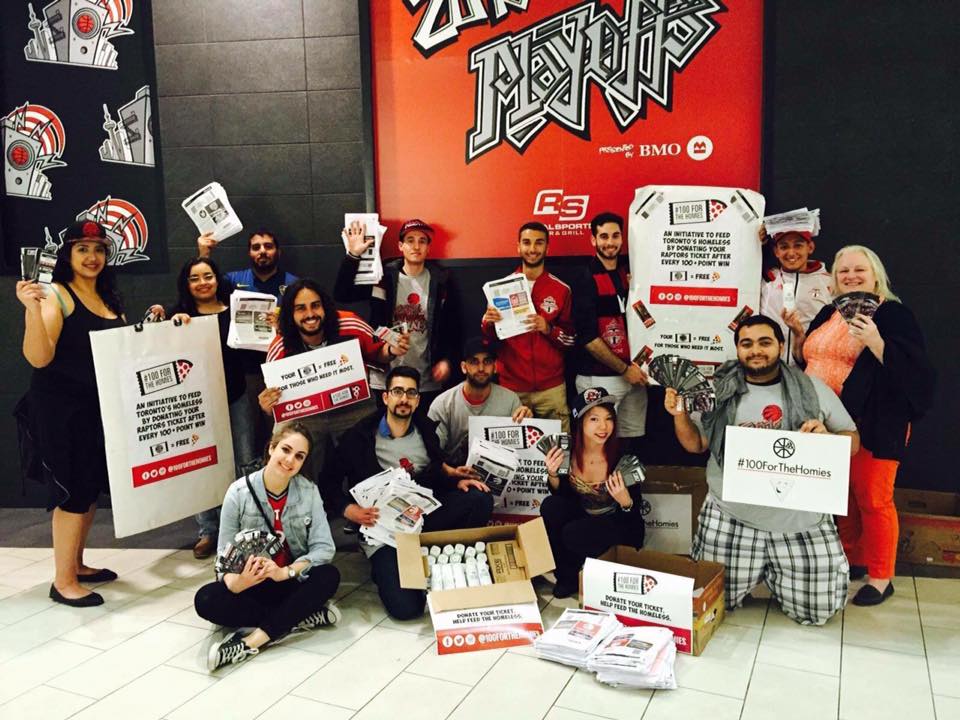 100 for the Homies is an initiative created by Toronto Raptors fan Mathew Mikhaiel that helps feed Toronto's homeless. For every Toronto Raptors 100+ point home win, attending fans can take their tickets to redeem a free slice of pizza at participating Pizza Pizza locations the following day. That's 19,000 potential tickets to be redeemed after any 100+ point win!
On any given day, there are 1500 to 2000 homeless youth roaming the streets of Toronto. Now, imagine if Toronto Raptors fans donated their ticket stubs after every 100+ point win to feed those who need it most in our city. 100 for the Homies is an initiative created for Toronto Raptors fans to help feed our city's homeless by collecting ticket stubs once a month, and donating them to Toronto homeless shelters.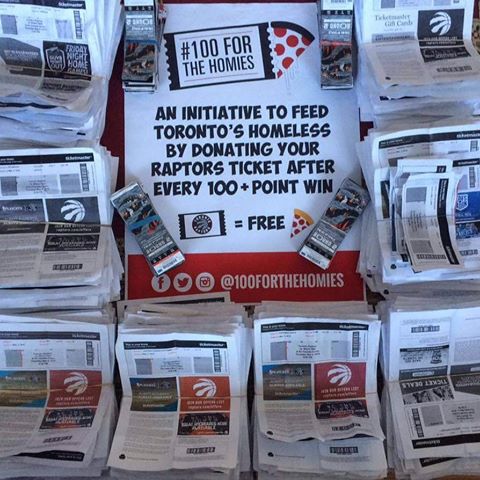 Help our cause by spreading the word, volunteering to collect ticket stubs with our team, or donating your tickets after a win! Find us outside Gate 1 and 2 once per month. Since starting in April of the 2015/2016 season, 100 for the Homies has collected and donated over 15 000 tickets to homeless shelters in Toronto. We can't wait to see what the next season will bring! Go Raptors!