If your organization would like to be a part of Fix the 6ix as a ReGiftcard donation station, we would love to have you on board!
Host a donation station
Donation stations are excellent for organizations such as retail shops, cafes, schools or workplaces. You will be provided with a ReGiftcard donation box to collect gift cards for a period of time as long as you choose.
If you choose to participate as a donation station, Fix the 6ix will direct those looking to donate their gift cards to your establishment via our social media and website.
If your organization is interested in participating as a donation station for The ReGiftcard Program, please complete and email the following forms to retail@fixthe6ix.ca
Donation station forms:
1. Information Sheet
2. Donation box details
3. Contact information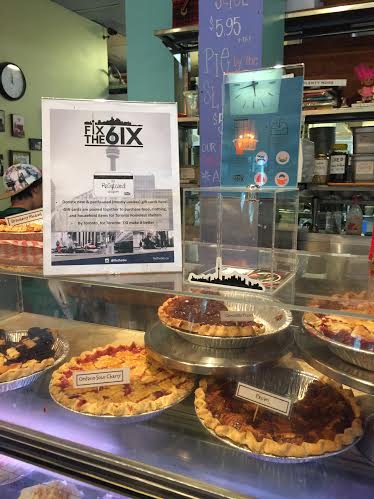 Wanda's Pie in the Sky cafe in Kensington Market supported Fix the 6ix with a ReGiftcard drive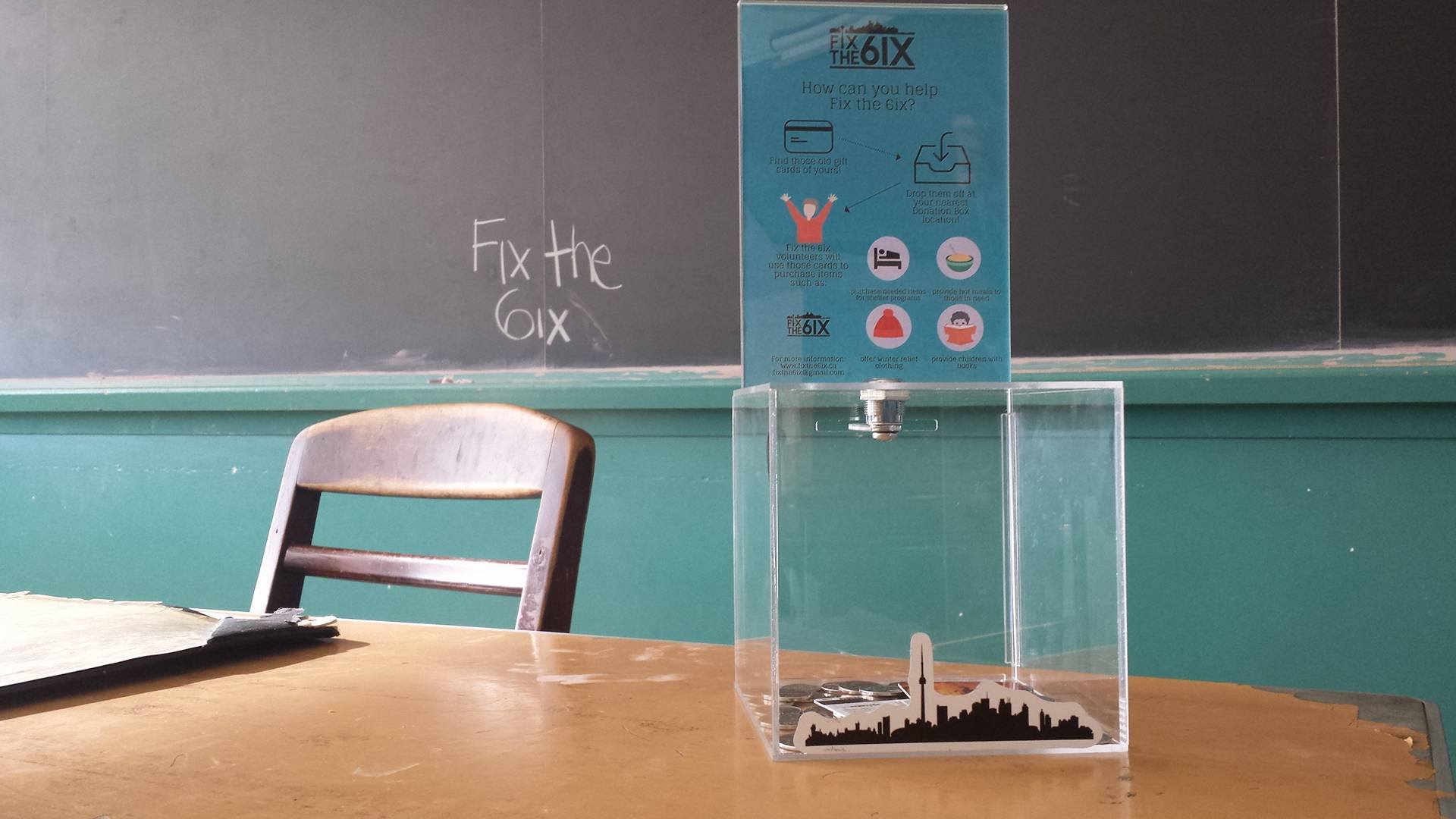 Get your school involved in Fix the 6ix!