If you would like to be a part of Fix the 6ix as a gift card donation station for a small business or community drive, we would love to have you on board!
Host a small business donation station
Public donation stations are excellent for small businesses such as retail shops, bakeries, coffee houses and restaurants. When your business participates in The ReGiftcard Program, Fix the 6ix will direct those looking to donate their gift cards to your establishment via our social media and website.
You will be provided with a donation box to collect gift cards for a 2 or 4 week period. Small business donation stations often chose to offer promotional deals for customers who donate gift cards (ex. customers who donate a gift card will receive a free small coffee) to encourage foot traffic.
If your small business is interested in participating as a donation station for The ReGiftcard Program, please complete and email this small business form to info@fixthe6ix.ca.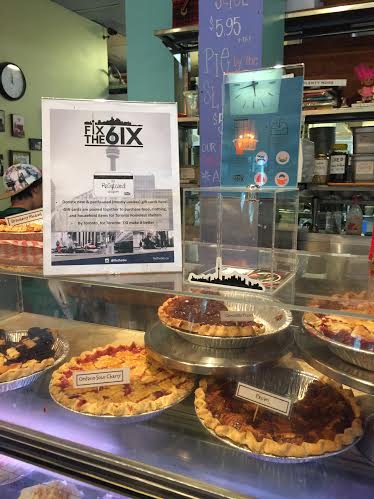 Wanda's Pie in the Sky cafe in Kensington Market supported Fix the 6ix with a ReGiftcard drive in Summer 2016
 Host a community ReGiftcard drive
Community ReGiftcard drives are designed for schools, places of worship, community centres, athletic studios and clubs, and workplaces. If you decide to host a ReGiftcard drive, Fix the 6ix will provide you with all the promotional materials required to reach out to your community members to encourage them to donate. You may register to host a community ReGiftcard drive for a 2 or 4 week period, and a donation box will be delivered and picked up by a Fix the 6ix Volunteer.
If your community is interested in supporting Fix the 6ix with a ReGiftcard drive, please complete and email this form to info@fixthe6ix.ca. Please register at least 4 weeks before your intended drive start date.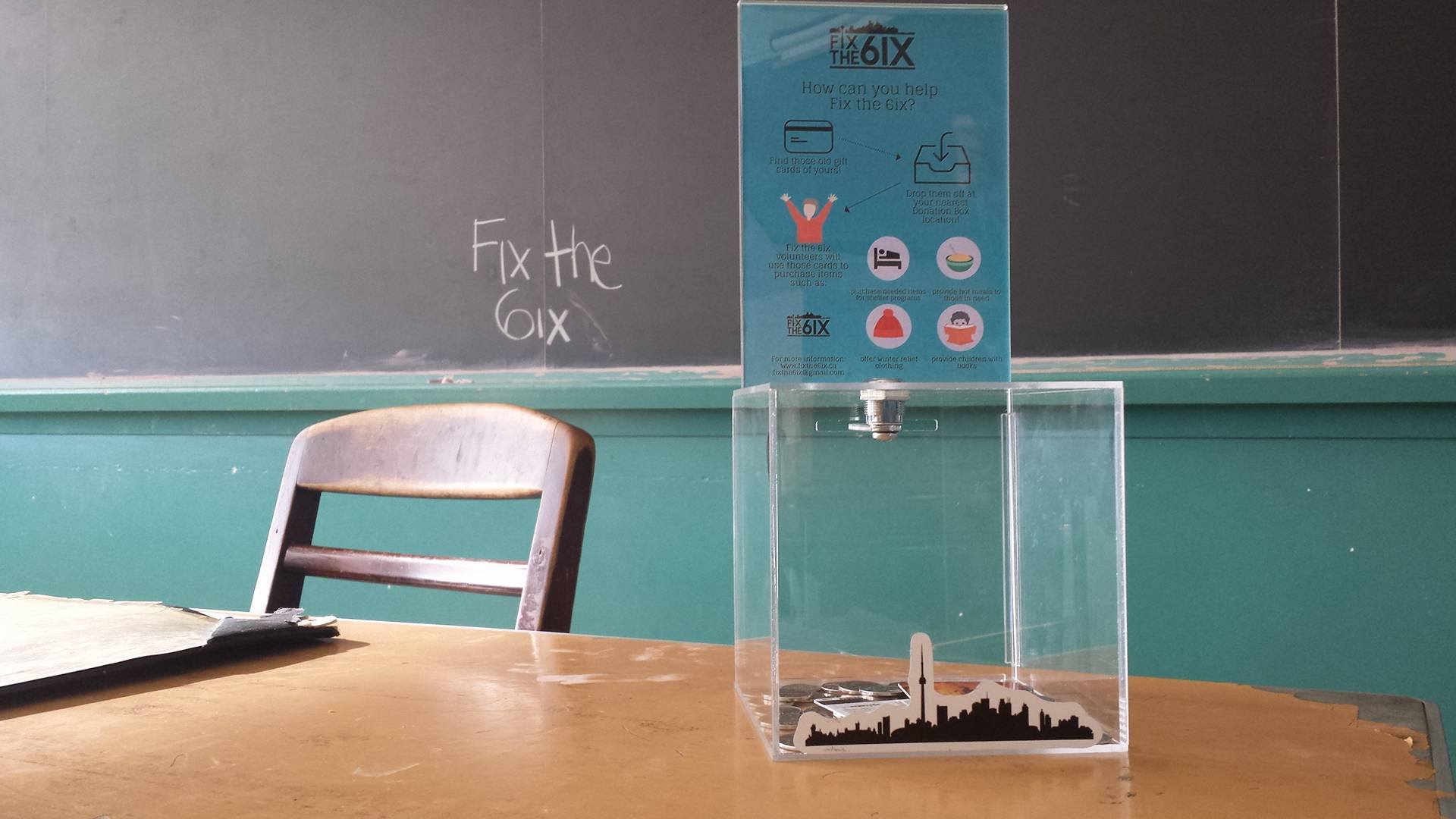 Get your school involved in Fix the 6ix!