The ReGiftcard Program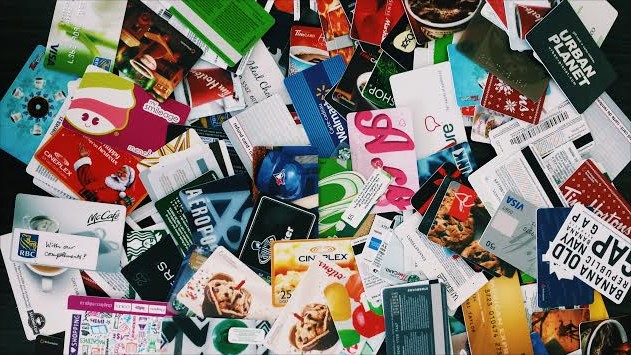 Do you have partly-used, mostly-useless gift cards taking up space in your wallet? Do you have new gift cards that you haven't had the time to use?
We can fix that.
Donate your new and partly-used gift cards to Fix the 6ix so we can fully utilize every cent remaining to feed, and provide relief for Torontonians in need. At Fix the 6ix, we purchase and distribute goods such as food, clothing and other necessities with the credit balance remaining on donated gift cards.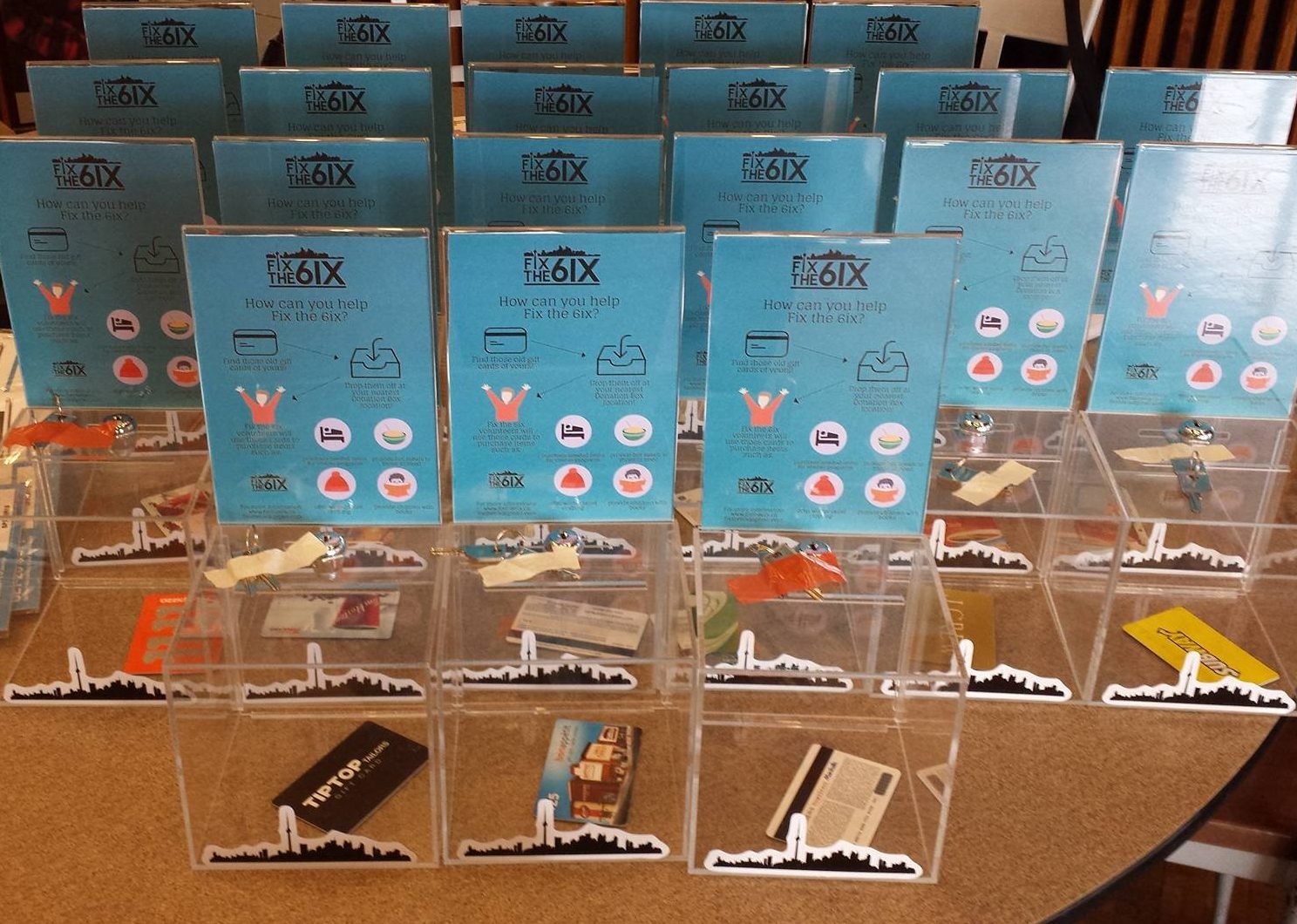 Gift cards are collected in transparent donation boxes which are available to be stationed across the city. To date, the program has collected over 800 gift cards with over $4000 in credit. Among the multiple uses we have found for donated gift cards includes using cards to purchase clothing and hygiene items for Sistering 24 hour women's drop in, purchasing Cineplex movie tickets for Eva's Place Homeless Youth Shelter, and donating fast food gift cards to individuals on the street.
By repurposing 'useless' gift cards with a small amount of funds left on them, Fix the 6ix offers a unique, however temporary, relief to food insecurity and poverty in Toronto. An idea as unique as the city itself, Fix the 6ix and The ReGiftcard Program embody both the culture and concept of 'Toronto the Good'.