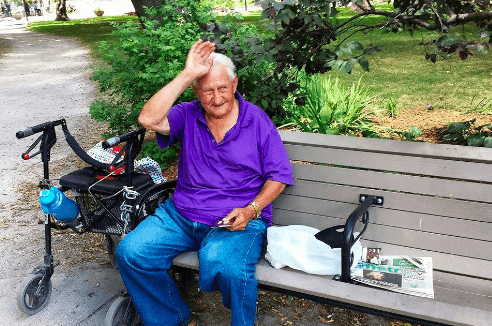 Peter is 89 years old. He loves spending his days in the park of Metropolitan United Church feeding the pigeons. Peter fought for Bulgaria in World War II in 1946, and worked for 44 years as a carpenter building houses when he came to Toronto. He's been recovering from an operation since last September for his broken leg.
What is your favorite part of Toronto?
All the houses I helped build.
What is your least favorite part of Toronto?
Nothing. This is the number one city in the number one country in the world. Trust me, I spent a lot of time travelling Europe on my way here.
Peter received a new, donated $10 gift card to Tim Horton's